Join us for the 6th Annual NERDS Workshop, a unique gathering dedicated to addressing the statistical challenges in rare disease drug development. NERDS workshop provides a common platform for knowledge exchange, idea sharing, and networking among statisticians, regulators, and industry experts in the rare disease space.
Website: nerds.nestat.org
Contact: Co-Chairs Kun Chen (kun.chen@uconn.edu) and Richard Zhang (Richard.Zhang@pfizer.com).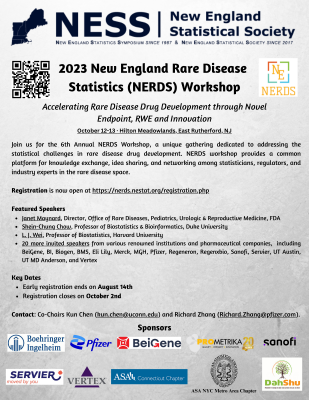 ---